Same Day Pharmaceutical Delivery
After receiving prescriptions by fax, North Star Pharmacy will dispense medications and deliver within 24 hours.
Orders received before 11:59am will be delivered before 5:00pm Any orders received after 11:59am and before 6:00pm will be delivered next day before 12:00pm, unless emergency delivery is required.
Emergency Delivery
North Star Pharmacy also offers delivery within 2 hours after prescription is received, if required also if the pharmacy carries stock of the medication. The first five urgent requests in every month are free. After that there will be an urgent fee charge.
Emergency after hours dispensary
After 6:00pm and before 9:00am on the next day, Sunday and Public Holidays, North Star Pharmacy will still be able to dispense medications and provide emergency deliveries There will be an additional $30 cost for every after hours emergency pharmaceutical delivery.
External Audit
North Star Pharmacy can provide an external audit for pharmaceutical procedures as required by rest homes.
Individual dose blister packaging (Medico Pak)
A blister packaging (Medico Pak) is a special disposable pack with the correct doses of patients' medications blister-packed and marked with the time (breakfast, lunch, dinner or bedtime) and the date they need to be taken. This type of packaging can help patients to take medicine at the right time. It can also make it easier to see if patients have missed a dose or are running out. Liquids are not able to be blister packed.
The Medico Pak gives patients an easy, reliable, safe, and discreet way to control their medications, while maintaining independence. No more bottles to store or tiny labels to read.
Long Term Conditions Service - LTC
This service is designed for people with long-term illnesses who may need support with their medicines. An assessment is used to identify the things that affect their ability to take medication as prescribed. Pharmacists work together with patients to address each issue. The pharmacist is able to assist with managing and coordinating patients' medications so that prescription repeats all happen at the same time thereby requiring only one trip to have their prescriptions refilled. We can also provide our patients with a reminder service (via text message, email or phone call) to let our patients know when the next supply of medications is ready for collection. This service is for patients who are having difficulties managing their medicines (e.g. forgetting to take them).
Pricing
The following table details the pricing for delivery of the services outlined in this proposal. This pricing is valid for <365 days> from the date of this proposal:
| | |
| --- | --- |
| Prescription | Price |
| Per Funded Medicine | $5 |
| | |
| Pharmaceutical Delivery | |
| Same Day Pharmaceutical Delivery | Free |
| Emergency Delivery – First 5 Services of every month | Free |
| Emergency Delivery – After 5 times | $30 per delivery |
| Emergency after hour dispensary | $30 per delivery |
| | |
| | |
| External Audit | Free |
| Individual dose blister packaging (Medico Pak) | Free |
| Long Term Conditions Service (LTC) | Free |
| | |
| | |
Disclaimer: The prices listed in the preceding table are an estimate for the services discussed. This summary is not a warranty of final price. Estimates are subject to change if project specifications are changed or costs for outsourced services change before a contract is executed.
Qualifications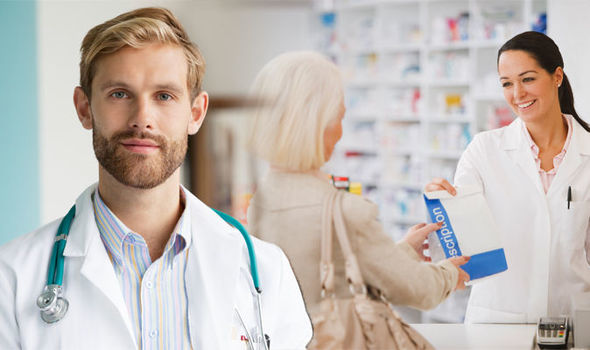 North Star Pharmacy is a New Zealand Ministry of Health registered pharmacy (license No.: 2017/934) and member of Pharmacy Guild of New Zealand. We offer a large range of health and cosmetic products, select only top brands and best products for our customers, from medicines and health items to beauty products, toiletries, vitamins, skincare and fragrances, all within an environment that is secure, discreet and convenient.
Pharmacist in Charge, Christine Rubio has
· Bachelor of Pharmacy Honors, The University of Auckland
· 6 years' Experience in Pharmacy Operation with special experience in supporting rest home and LTC
Conclusion
We look forward to working with Rest Homes and Retirement Villages and supporting your efforts to improve your services with pharmaceutical needs.
We are confident that we can meet the challenges ahead, and with your input deliver an effective pharmaceutical solution working together as a team
If you have questions on this proposal, feel free to contact our Business Development Manager <Joshua CHEN> at your convenience by email at <joshua.c@nstar.co.nz> or by phone at <022 140 2188>. We will be in touch with you next week to arrange a follow-up conversation on the proposal.
Thank you for your consideration,